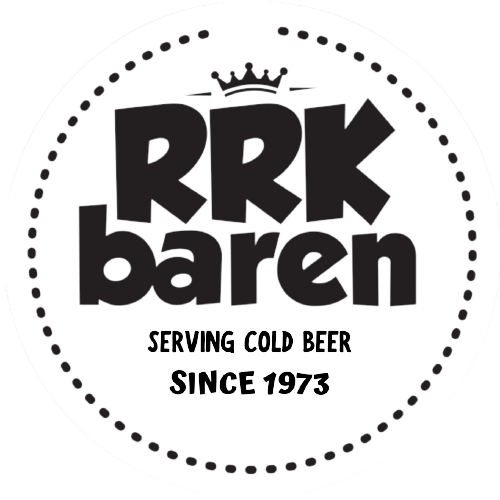 The bar is the social gathering place for the residents, that is open 6 days a week.
Monday-Wednesday from 20:00 – 00:30
Thursday from 20:00 – 01:00
Friday and Saturday from 21:00 – 02:00
In the Bar you can play Pool, Table football, Darts, various boardgames and Dice-games.
Approximately once a month the Bar hosts a party, sometimes themed and always announced on Facebook.
Be sure to visit the Bar if you are a new resident! And meet our amazing team of bartenders, that is there to greet you.
Menu Card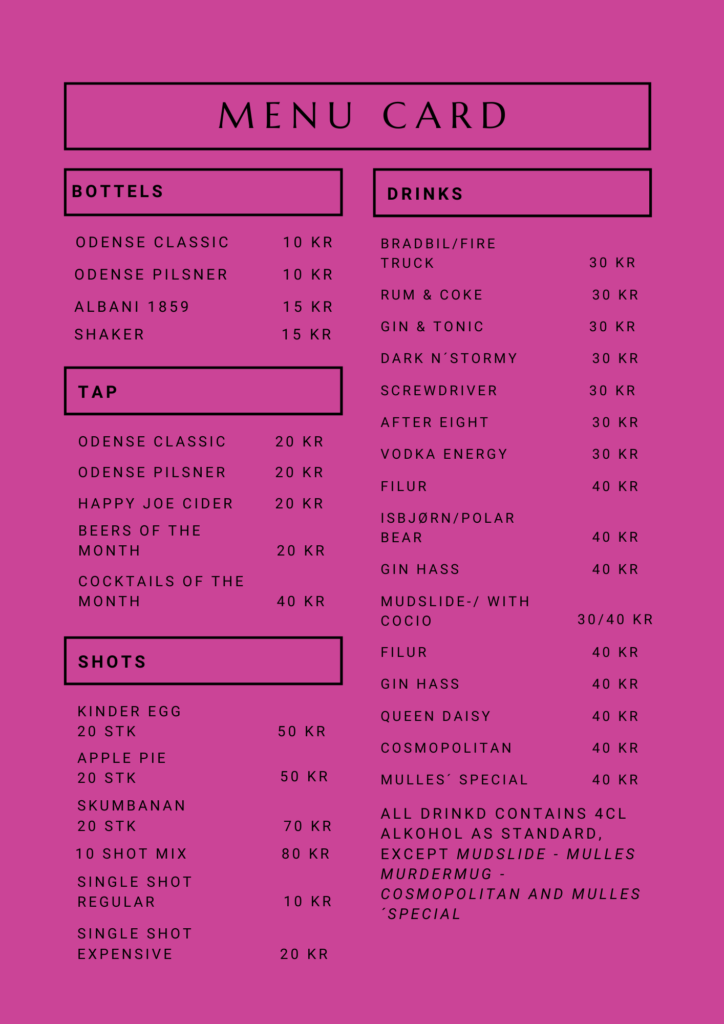 Future events
For more information and events, check out the bar's Facebook page.