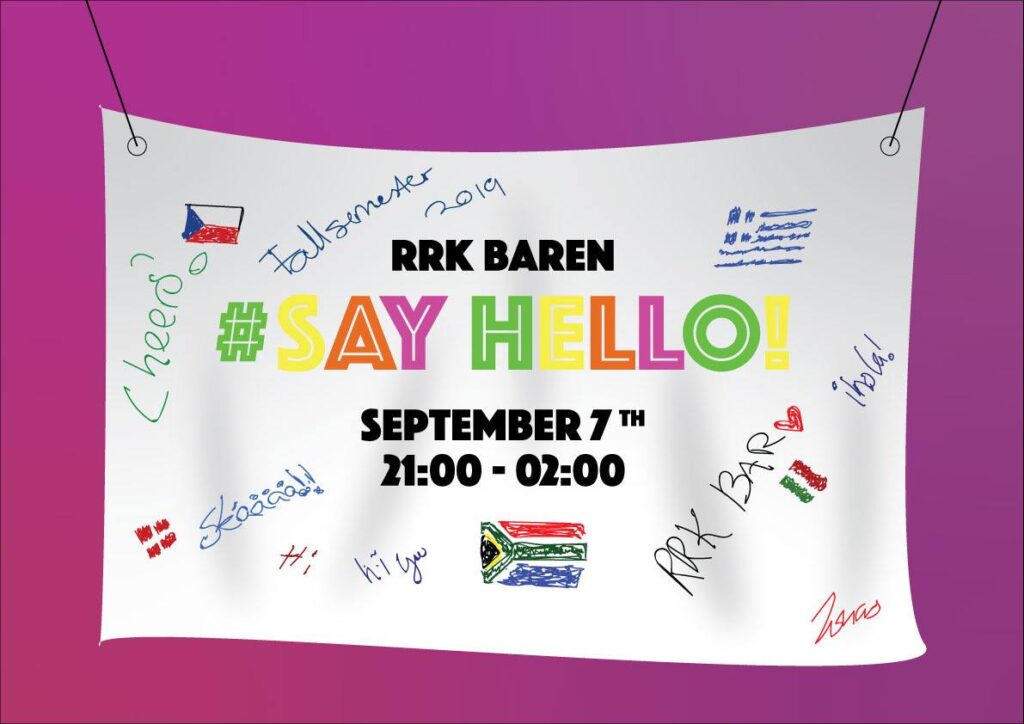 It is soon time for the traditional SayHello party to start the new semester the right way!
Join Rasmus Rask Kollegiet Bar, have an amazing night and get to know your neighbors.
The party will be held on 7th of September 2019, starting at 21:00 and ending at 2:00, when the RRK Bar will close.
For more information, check the event on Facebook and save it into your calendar so you will not miss it!