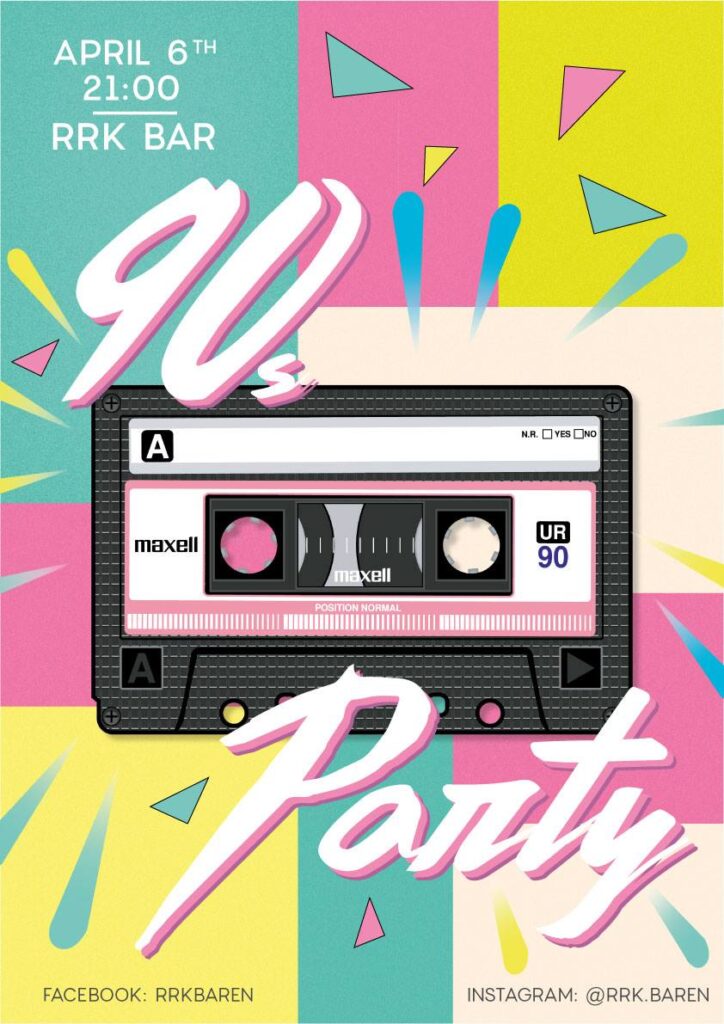 Are you ready to dance to your favorite childhood songs? Then get ready for the 90s party!
RRK Bar will be your host for this year's 90's Party on April 6th, 2019.
Besides the awesome 90's music and decorations that will make you go back in time, there will be some special drinks for the night.
More information on the drink offers will come soon, so stay tuned and check out the Facebook event page!