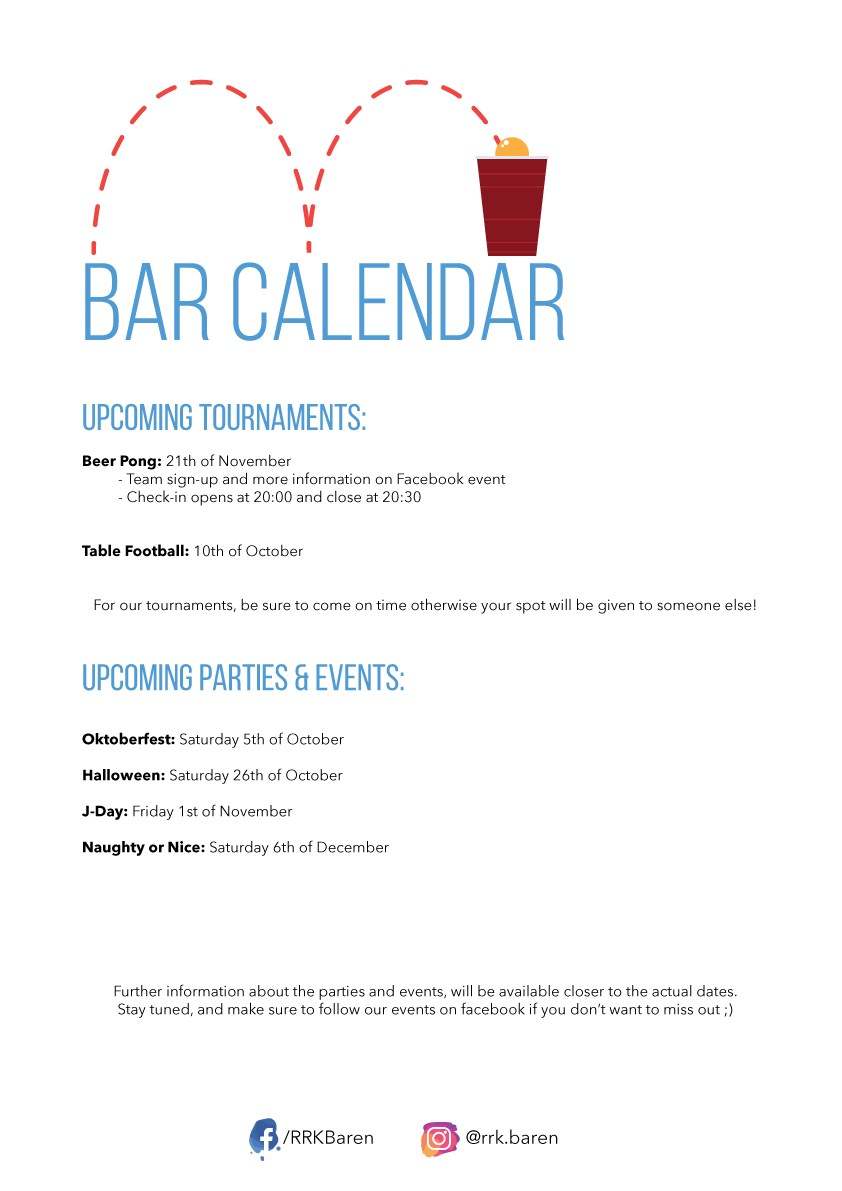 The bar calendar for this fall is ready, for you to be prepared for the upcoming parties and tournaments.
This fall has 5 parties, one of them already being behind us, as 'Say hello' party was held in the beginning of September.
So this means that the bar has 4 more parties prepared for you, as follows:
Oktoberfest – Saturday, 5th of October
Halloween – Saturday, 26th of October
J-Day – Friday, 1st of November
Naughty or nice – Saturday, 6th of December
Besides parties, if you are more competitive or just want to be hands-on with the events, you can also participate in tournaments.
This semester, only 2 tournaments will be organised in the bar:
Table football – Thursday, 10th of October
Beer pong – Thursday, 21st of November
In order to participate in the tournaments, at least one of the team members must be a Rasmus Rask Kollegiet tenant.
For more information about the events, you can check the Facebook page of RKK Bar.